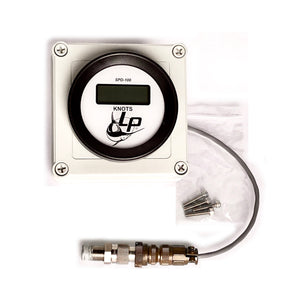 LP-SPEED-LS5
FEATURES:
Self Powered
Begins to Display at Approximately 3 Knots
3 Digit Display
1/10th Knot Resolution
High Accuracy
NEMA 4 Watertight Enclosures
Signal & power derived totally from magnetic pickup or pulser.
No power supply connections.
High immunity to electrical noise.
Intrinsically safe, can be used in hazardous environments.
Display: 3 active digits non-blinking LCD display, character height 0.5 inches.
Display contrast increases with increasing ambient light.
Ideal for both indoor & outdoor installations.
Speed Read Out Calibration Adjustment Adobe PDF - 147kb