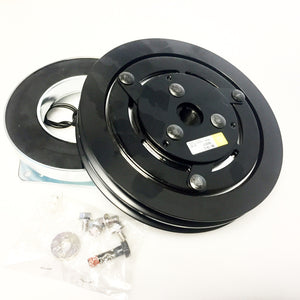 SKU: HYD-CLUTCH-12V
NOTE TO INSTALLER
BURNISHING: Clutches may need a short burnishing period
to generate the rated torque.  This is a process of cycling the
clutch to slightly wear the friction surfaces.  This allows full
contact and maximum magnetic attraction required for rated
torque (or more).  To avoid burning or heat distortion, the
following is recommended:
Install clutch and run at 1000 – 1200 RPM.  Cycle on/off at the
rate of 10 seconds on  - 10 seconds off for a total of 30 cycles.